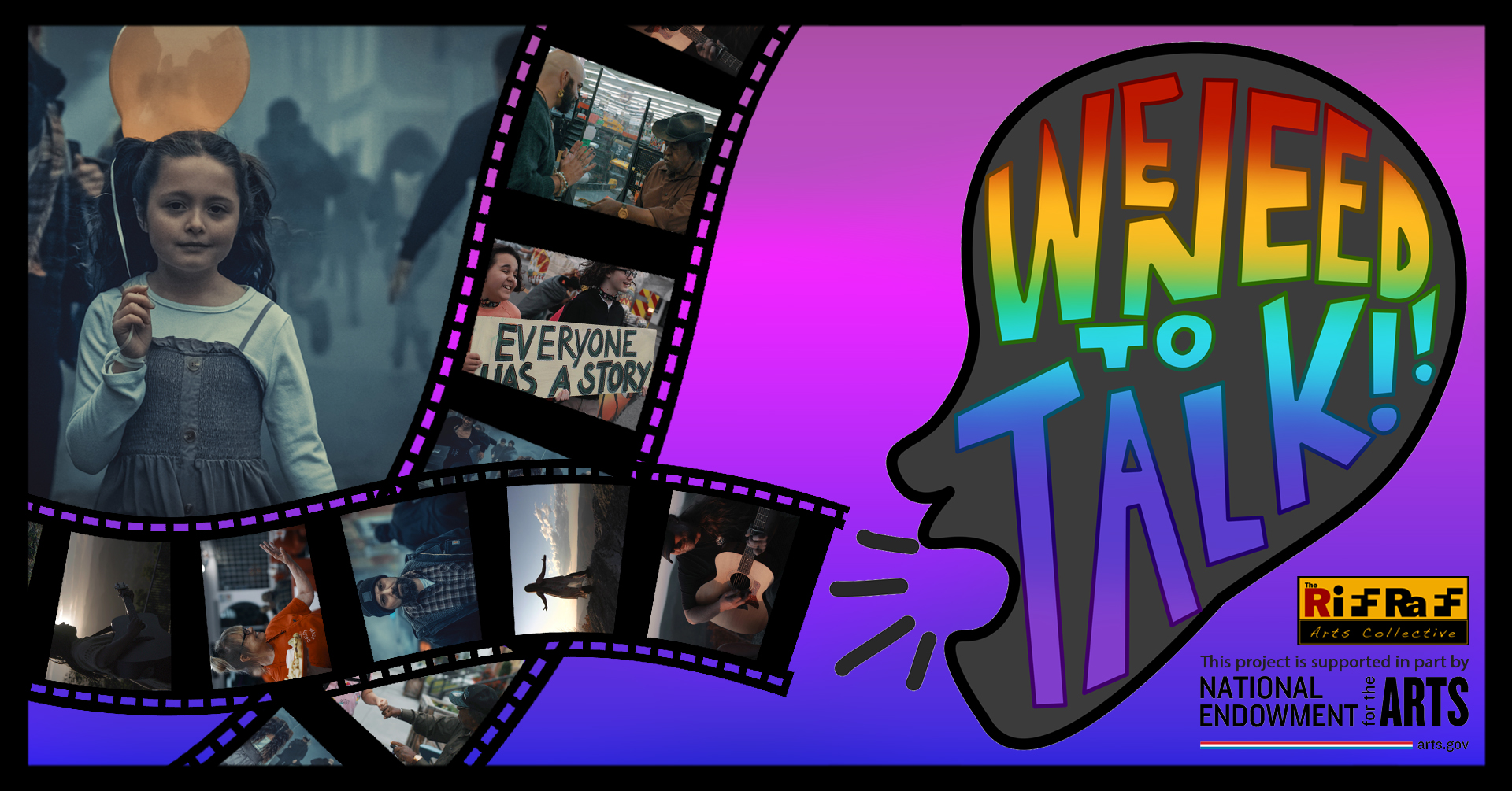 We Need to Talk is a movement using music videos and docushorts to build bridges and catalyze community healing.  
RiffRaff Arts Collective is creating sweeping, cinematic music videos featuring original music by artists within our community that have written songs about issues they are passionate about, or ways they see the world that they wish the community could open their hearts to. We are using these videos to stoke community dialogue, build relationships, and cultivate a culture of listening. The project aims to empower community members to tell their stories and raise their voices. Featured songs include themes of change and empowerment, and docu-shorts explore issues that inspired their creation. The pieces will be showcased and followed by discussion at City Hall during council meetings, on WVVA on their Sunday morning program, "In Focus," and WOAY on their Sunday morning "Community Forum," part of RRAC's annual arts programming and at special community conversations at a variety of locations; see the schedule below.  

Please take a few moments to watch and share the music videos and support the creators. Helping circulate these messages goes a long way to support our mission!
Watch the
project trailer
to learn more. 
Please also consider sharing with a friend or community. 

"The Time is Now"
by Option 22
"Compassion and Contrast,"
by James Hart